Video VBOX is a GPS based system providing state-of-the-art video and data logging.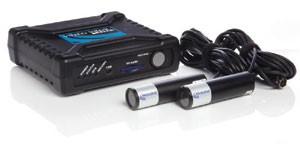 Over the past 20 years I've used many different video and data systems and in all of my experience, the Video VBOX is the best system. It provides high quality video with clear on-screen graphics and provides easy-to-use data for driver comparisons.
When on a track day, test day or particularly during a race meeting, it is invaluable to have a system that is reliable, easy to use and provides the exact information that we, as drivers, need.
Visit the Video VBOX website for more information.
To see how I use the Video VBOX system to help my co-drivers to go faster, take time to study the articles below:
You can also take a look at these videos: