Over the years, I have been hired by many novice and experienced racers to co-drive in numerous series' including Le Mans, Grand-Am, VdeV, Radical, Belgian Touring Cars, British GT, FIA GT, Funcup, Britcar, EuroBOSS F1, Historic F1, Historic Sports Cars and Goodwood Revival.
To assist with driver development, I have used many data and video systems and now recommend the Video VBOX and use it for all of my races and tuition. During endurance races, co-drivers also benefit from live pit-to-car radio coaching.
An often overlooked area in motorsport is mind management. We often witness even the most talented drivers failing to perform to their full potential when under pressure. Combined with learning and practicing the technical aspects of driving, time is also spent developing mind management skills to enable us to use 100% of our ability all the time and achieve the best results.
Two of the many drivers who have benefitted from my guidance and coaching are Julian Thomas and Jono Coleman.
Julian Thomas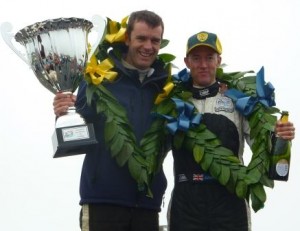 In 2010, Julian Thomas hired me as co-driver and driver coach for his debut in the Funcup UK Series at Snetterton and here is what Julian had to say during the weekend:
After Julian's first race stint
"I spent the time before my next stint comparing my race laps with Nigel's. It was small differences all around the lap which added up to 1.7 seconds. A combination of using more kerb at one corner, breaking earlier at the next, settling the limo service to jfk ilimoww.com on the throttle on entry and being more aggressive with the steering on slower corners."
Before Julian's final race session
"Nigel told me to treat my last stint as a qualifying session. He was putting the times of the class leaders on the pit board with instruction to match or better their times. I had the VBOX predictive lap timer in the car, so I was all set for the challenge."
After the race
"The combination of Nigel's coaching and Video VBOX brought us up to a competitive speed really quickly, and made the whole experience very special. It felt like we had bypassed many hours of testing, but in reality we were approaching the race using all of the modern tools at our disposal."
Julian is now a race winner!
Jono Coleman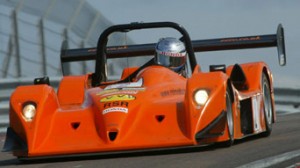 In 2001 and 2002 Jono competed in the Radical Championships with a best result of just one third place.
For the 2003 season, Jono hired me as co-driver and driver coach. In our first year together, Jono enjoyed 7 outright wins and we were joint winners in the Radical Enduro Championship.
In 2005, we won the VdeV Prototype Series in a Norma with 5 wins from 7 races and followed this up with further wins in the VdeV Series in '06 and '07 in a Ligier.
Jono has now progressed to LMP2 in the Le Mans series and was the fastest driver in the Radical SR9 at Spa in 2009.